Bellberry provides fellowships and scholarships in a targeted manner to support the Australian Research Sector.
As of 2016, Bellberry began working in collaboration with the Viertel Foundation to offer prestigious, high-value 5 year mid-career fellowships to the brightest research talent which increased the number of available Research Fellowships from two to three. Charles Viertel established the Sylvia and Charles Viertel Charitable Foundation in his will. The Foundation was established to benefit organisations or institutions involved in the medical research into diseases, and the alleviation of hardship of the aged and infirm.
The Senior Medical Research Fellowship and the Bellberry-Viertel Fellowship are intended to be amongst the most prestigious awards available to those who wish to continue a career in medical research in Australia. The Fellowship is an integral part of a scheme that is intended to provide both salary and project grant support for outstanding Australian medical researchers.
Three Fellowships are available, each for five years tenure at $250,000 p.a. for a researcher from any discipline in medical science to be awarded in 2018 and commencing in 2019.
Outstanding researchers who are medically qualified, or graduates of another scientific discipline with recognised post-doctoral achievements (less than 10 years post-doctorate), seeking to establish a research career in Australia and undertake research in an Australia academic institution are eligible to apply whether or not they are currently working in Australia. Application will be judged on the basis of merit and excellence in competition with other applications.
The Bellberry Viertel Research Fellow for 2016/17 was Marnie Blewitt. Marnie completed her PhD with Prof. Emma Whitelaw at The University of Sydney, developing a sensitised mutagenesis screen for novel epigenetic modifiers in the mouse, for which she was awarded the Genetics Society of Australia DG Catcheside prize. Marnie took up a Peter Doherty Post-doctoral fellowship with Prof. Douglas Hilton at The Walter and Eliza Hall Institute. In her post-doctoral studies, she continued to work on the novel protein Smchd1 that she identified in her PhD, analysed its critical role in X inactivation, and studied the role of polycomb group proteins in hematopoietic stem cell function. This work earned her the AAS Gani medal and the L'Oreal Australia Women in Science fellowship 2009. In 2010, Marnie established her own group at The Walter and Eliza Hall Institute as an ARC QEII fellow, working on the molecular mechanisms of epigenetic control in haematopoietic stem cells, neural stem cells and in X chromosome inactivation. She is now a NHMRC RD Wright fellow. Her recent work earned her the Financial Review 100 Women of Influence Award 2013 and Lorne Genome Conference Inaugural Women in Science Award 2015. In addition to her laboratory interests, Marnie's interests extend to Gender Equity as the Co-Chair of the WEHI Gender Equity Committee, and free online science education as the creator and course instructor for the only available online course on Epigenetics.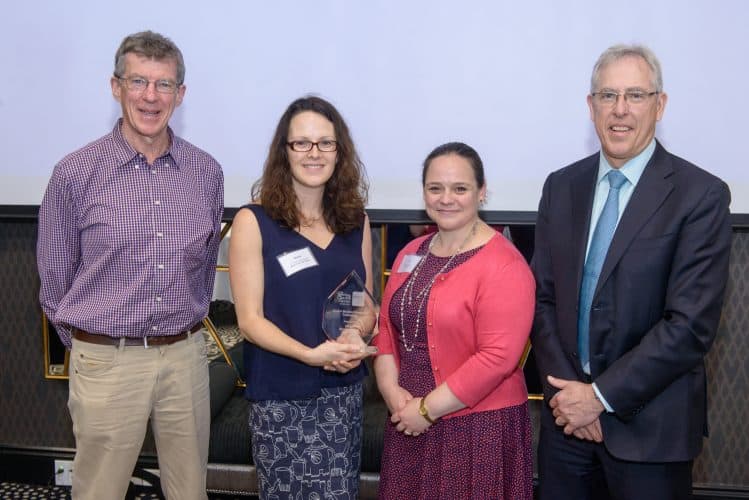 The Bellberry-Viertel Fellow for 2017/18 is Associate Professor Di Yu from the Department of Immunology and Infectious Disease, Australian National University. A/Prof Yu will work on investigating the differentiation and function of novel cytotoxic T cell subset, with the aim of harnessing this newly identified cell type to come up with new ways to treat diseases including HIV and B cell lymphoma.

Clinical Investigator awards are also available, for one-off grants of $85,000. Further information about the 2019 Grant awards can be found here
Further information about the Viertel scheme can be found at http://viertel.org.au/