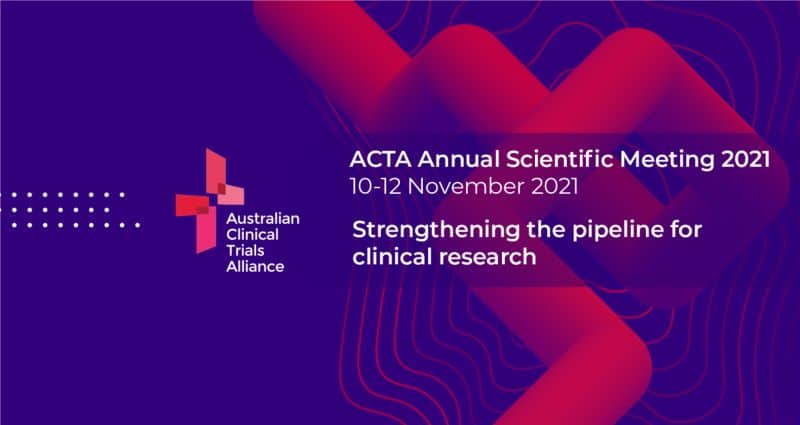 Registrations are now open for the virtual 2021 ACTA Annual Scientific Meeting!
Bellberry is delighted to once again sponsor the ACTA Annual Scientific Meeting. This year's meeting will focus on Strengthening the pipeline for clinical trials. At a time when the spotlight is firmly on clinical trials across the globe, there has never been a more critical time for our sector's leaders and consumers to come together to share knowledge, experiences, challenges, and opportunities for change.
The 3-day event will be held online from 10 – 12 November 2021. Further details can be found on the ACTA ASM website.