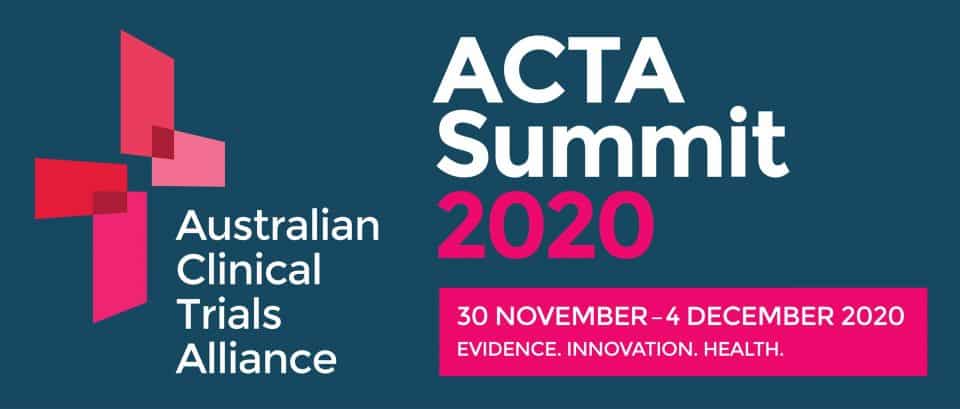 The ACTA Summit 2020 will be a 'virtual' gathering of Australian and international experts to discuss the design and conduct of clinical trials, developments in clinical quality registries, embedding research into healthcare, new approaches to practice, and innovations in clinical trial governance and consumer engagement.
Bellberry is proud to be a gold sponsor for this event and Bellberry CEO Kylie Sproston will be speaking at a session on Weds 2 December entitled 'Responses to COVID-19: the Broader Perspective'
The Clinical Trials 2020: National Tribute and Award Ceremony will also be presented during the Summit. We look forward to seeing you there!