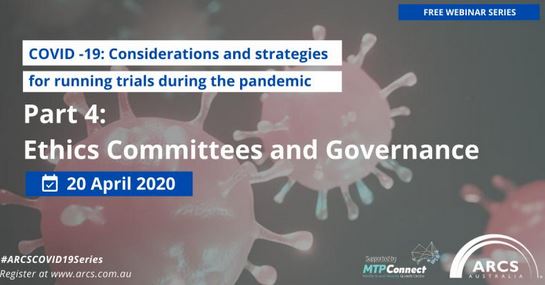 Earlier this week Bellberry CEO Kylie Sproston joined Tam Nguyen (St Vincent's Hospital Melbourne) and James Cokayne (NSW Health) to speak at one of ARCS Australia's series of webinars on COVID-19.
The session was entitled 'Ethics Committees and Governance' and topics discussed by the panel included how to manage the continuation of the safety and welfare of participants during the pandemic along with tips on how to best manage your trial during this time.
The full webinar can be viewed here.