Not-For-Profit and philanthropic leaders have been recognised and celebrated for their service to the community in this year's Queen's Birthday Honours List. Charity, humanitarian and philanthropic leaders shone through for their continued tireless work for the community despite the challenges they have faced.
Bellberry is delighted to share that two of our HREC members have been recognised on the 2021 Birthday Honours List and awarded Member (AM) in the general division in the Order of Australia.
Emeritus Professor James Toouli has been recognised for significant service to tertiary medical education, notably to gastroenterology. Jim is Professor Emeritus of Surgery at Flinders University and has been a Bellberry HREC chair since 2012.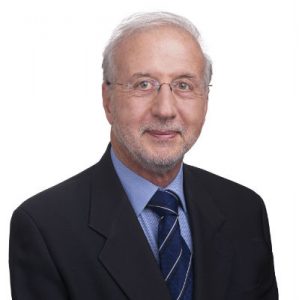 The Reverend Dr Cecilie Lander has been recognised for her significant service to neurological medicine and the Anglican Church of Australia. Cecilie is a Clinical Associate Professor in Neurology who has worked in private practice and at the Royal Brisbane & Women's Hospital for over 40 years. Cecilie was ordained Priest of the Anglican Church of Australia in 1996 and has served as a Bellberry HREC member since 2014.
Bellberry extends sincere congratulations to both Jim and Cecilie on this honour.