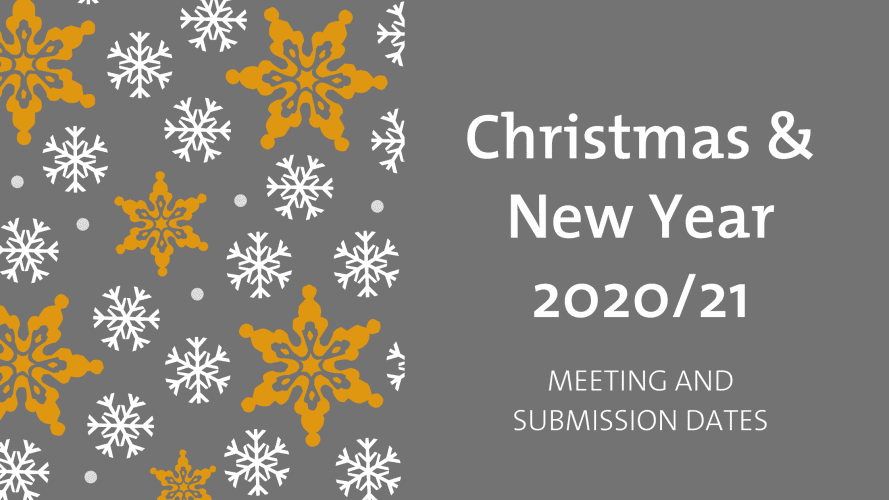 The last meeting of 2020 will be held on Wed 23 December with a submission deadline date of Wed 9 December. The first meeting of 2021 will be on Wed 6 January with a submission deadline of Wed 16 December.
The Bellberry office will be closed from COB on Thurs 24 December until Mon 4 January at 9 am. There will be no HREC meeting on Wed 30 December.
Meeting Date     Submission Date

Wed 23 Dec            Wed 9 Dec
Wed 6 Jan              Wed 16 Dec
Wed 13 Jan            Wed 23 Dec
Meetings will continue to be held every Wednesday for 2021 with the submission date 2 weeks before the meeting date.