Due to the recent addition of Early Phase Clinical Trial (EPCT) reviews for NSW public health sites, organic business growth and in preparation for future growth, Bellberry has recently advertised and recruited to a number of new roles including new HREC Officers.
Bellberry is delighted to announce that four new HREC Officers have recently joined the team. Maria Calarco, Dianne Palani-Stahl, Katie Trenorden and Mollie Van Rhoda all joined us in October. They come with a richness of experience including, Research, Medical Reception, HREC Administration and Recruitment. They have already become a great part of our wonderful Admin team and will be allocated their own Committee's in due course.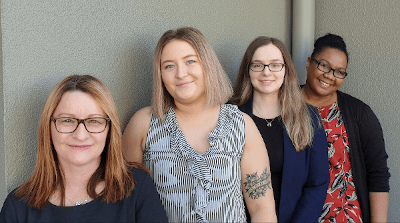 ---
Due to several internal staff changes as a result of newly created roles (further details to follow), Bellberry now has further vacancies for HREC Officers. Please visit the SEEK website for further information if you or anyone you know may be interested in this role. Closing date for applications is Fri 6 December.